Learning and Plasticity - LaP2020
Learning and Plasticity - LaP2020
The program will consist of the keynote talk, oral symposium presentations, and free papers presented as posters in separate poster sessions. As of December 2019, we have confirmed our keynote speaker Professor Simone Kuehn, as well as five exciting symposia that are listed below. The full meeting programme will be published in the beginning of February 2020 when the abstract evaluation process has been completed.
As regards the general time frame of the meeting, we will start on Sunday April 5 with a Welcome Reception at the congress hotel at 7pm – 9pm. On Monday and Tuesday, the program starts on the early afternoon and runs until the evening. Social program will take place on Tuesday evening. On Wednesday, the meeting will start at 9:30am and adjourn around 3:30pm, with ample time to catch the southbound evening train and flights.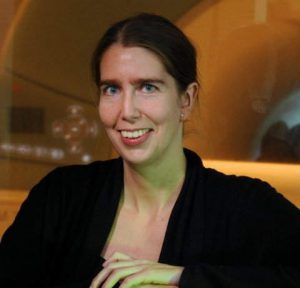 The LaP 2020 keynote speaker is Professor Simone Kühn at the University Medical Center Hamburg-Eppendorf, Germany (see http://simonekuehn.com/). The title of her keynote is "Brain structural and functional effects of video gaming".
The five symposia at LaP2020:
Uncovering underlying cognitive and neural mechanisms and individual differences to maximize cognitive training outcome using game-like approaches. Organized by Susanne Jaeggi. Speakers: Anna Stigsdotter Neely, Juan Ramos-Cejudo, Anja Pahor, Tilo Strobach.
Reading difficulties and audio-visual learning: neural bases and intervention effects. Organized by Paavo Leppänen & Teija Kujala. Speakers: Teija Kujala, Paavo Leppänen, Jarmo Hämäläinen, Yi-Fang Hsu.
Human goal-directed cognition and its malleability: fundamental questions. Organized by Juha Salmi. Speakers: Neil Burgess, Robert Logie, Matias Palva, Juha Salmi.
Gaming in language learning. Organized by Sari Ylinen & Maria Uther. Speakers: Katja Junttila, Maria Uther, Sari Ylinen.
Child media use and child development and wellbeing in the context of early life stress. Organized by Hasse and Linnea Karlsson. Speakers: Jani Kajanoja, Elisabeth Nordenswan, Riikka Korja.